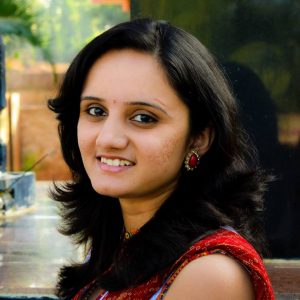 Hi, I am Ranjani Somayaji. Born and brought up in a small village called Aroor near Udupi. Currently working in an IT firm in Bangalore. As most of the Bangaloreans, I too have complaints about traffic, pollution, work stress etc. But, instead of always complaining about issues, I have found a creative way of spending my time. Just like most of the ladies out there, I too love watching daily soaps, reality shows, movies, and music on TVs. The only difference is that I watch these shows along with doing my favorite hobbies. I love doing quilling, drawing mandalas, making stitch kit projects, and love to learn painting and different kinds of creative works.
Spoorthi will be the platform where I will be showcasing all my craftworks. In Kannada, Spoorthi means inspiration. It is also my humble hope that this portal will serve as the inspiration to all of the craft enthusiasts who really want to utilize their free time effectively. Try them out once and the little packets of accomplishments are assured.
And finally a big thanks to my dear husband Thilak for providing space in his blog and for all the support.
Wish you Happy Crafting !!
Click on the below links to visit galleries of all my works: